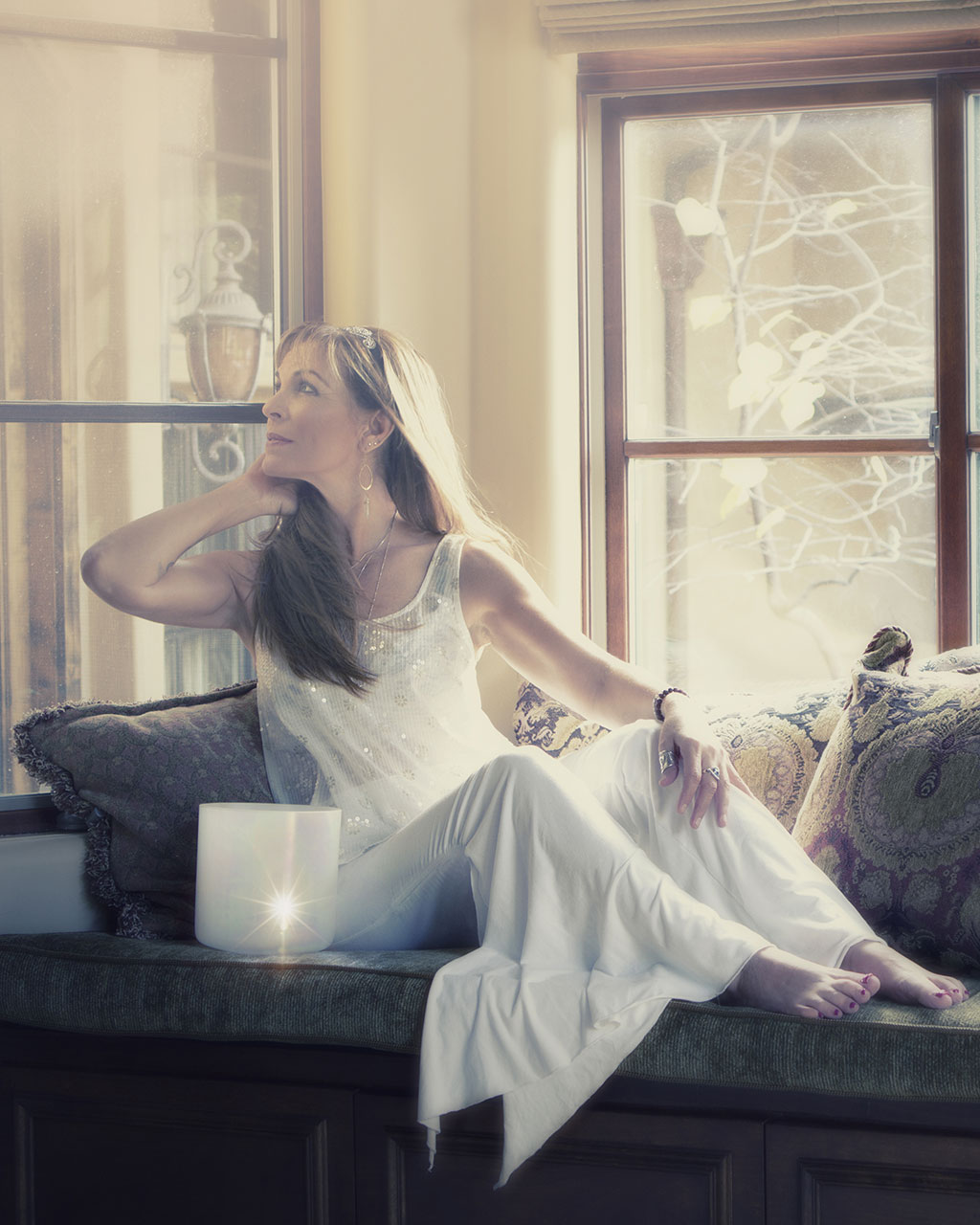 Medical Intuitive Sessions – The Future of Complete Healing and Wellness
Empathic Medical Intuitive
the connection of the energy to an emotion or an event causing the illness.
Issues are unique to every human.
90% of health issues come from energy imbalances or poor Auric Field Health.
Intuitively scanning the "Whole Person" is the major benefit of Holistic, Alternative, & Integrative Therapies and Preventive Health Care.
Empowering "YOU" to make lifestyle changes to arrive at Optimal Well Being.
Reclaim your "Health Power" back from the conditioning of diagnoses that create an accumulation of stresses including Post Traumatic Stress PTS causing imbalance of your whole organic well being.
Mind body, Light body, Energy body, Soul body, & Heart body as a way to heal. Benefits for "YOU"
To Identify and provide a healthful Evaluation
* the core root of the issue that is creating an imbalance.
*You've inherited a belief system and conditioning *energy blockages and imbalances
* seek and find the original triggers of an illness.
* help chronic dis-ease and illness heal
* unresolved physical, emotional, and spiritual events that have been traumatic for you. My Sessions either in office or remote include
My Touch of Light-Energy Healing includes clearing and repair Auric Fields
I provide Detox and Purification Coaching and Protocols for Integrative Nutrition and Whole Food Supplementation I am considered a great asset when you are in the process of restoring your whole being. I have facilitated
transformative experiences for over 15 years through my private practice in North County San Diego California
My three Near Death Experiences (with each a return to human life) has been a gift to my journey here. To be a Light and a Way Show'er for those seeking their path of understanding is important for Healing and Wellness. The goal is to awaken to your higher self and be in health.
Mediumship
A Window to the Worlds – Beyond the Staircase to Heaven
Do you want to communicate with your loved ones on the other side and receive their messages for you? (This could also include the passing of the beloved family pet.) From a young age I have been blessed with the ability to whisper beyond the realm of human reality- what I call "Love Speaks". I have been called a gifted and unique Intuitive & Integrative Healer, Empathic, Clairovyant, Clairsentent, Clairaudient, Clairocognizant communicator.
"My last words before surgeries resulting in three NDEs were "please don't let me die" as the veil of Heaven lifted allowing me to visit the beauty of dying. I know I returned to share the message that death is to be embraced and that we never die alone. If you are in the process of transitioning, I will help you see that your beloved friends, family and even your family pets will show up to cheer you on your journey back home."
Love Speaks
"Touch of Light" – In Office or Remote Healing
"Leslieane's healing work is beyond what I have experienced as bodywork. Her wisdom-filled hands can reach deeply into the liquid dimension of my existence. I recommend her heart-fully!" Master Mingtong Gu
"Thank you for doing what medicine couldn't. Breaking my migraine occipital pain that had been going on for over a week. Your touch of light healing comes from a higher place. We need to do that again. Love to you, Angel girl. " Tracy
"Leslieane-thanks so much again for the energy healing work you did over the phone to my son. His muscle spasm/strain started feeling better shortly after the phone call where you had us on speaker and told me what to do! You are such a gift! Thank you!" Lisa
"Touch of Light" is cutting edge. It will transform and radiate a glorious illumination of your infinite being of energy. It is no longer just Healing Touch, Reiki Healing, Thea Healing. This therapy is a new technique that Leslieane calls "Limitless Touch of Light."
"Healer of Light" reflects Pure Light Consciousness
to experience becoming limitless. It resonates with Your Higher Authentic Essence of Self. It nourishes the nervous system. Your vibrational crystalline light body unwinds and releases imbalances in the Body, Mind, Heart, & Soul in a positive healing way. It facilitates the healer within to create self-empowerment by removing blockages. It enhances your clarity and offers happiness and contentment in your life.
Positive Benefits of an Session in Office or Remote
*Clears & Up Lifts You
*Releases Emotional Traumas
*Calms Post Traumatic Stress, Anxiety, Depression
*Awakens Cellular Memory
*Evolves Old Belief Systems and Conditioning seeded into your Mind *Manifests Abundance
*Expands Self Awareness
*Enhances Positive Shifts
*Lifts Your Vibration
*Upgrades understanding to know that your physical form is a vehicle
Heartography – Map Making your Destiny
Your Odyssey is Limitless
Awakening the Sense of Purpose in Your Heart!
"I'm back in my power!" -Gina
"She has changed my life for the good!" -Cheryl
Tired of Living a Life that doesn't reflect your true purpose? Live in full Freedom & Peace and walk your life with "purpose". "Be an Amazing YOU!"
Achieve balance in your
*Life
*Relationships
*Career
*Health
*Finances
At birth each of us are given a unique of Destiny A Higher Quality of Living Life
These Products & Services are not intended to diagnose, treat, cure or prevent any disease. Leslieane
Mediumship with Leslieane "Love Speaks"
You're One Step Closer
**Scanning can be performed on any age, on Family Pets, in Nature, including trees – NOT just for serious illness.
*PRS or Post Traumatic Syndrome is an accumulation of stresses and trauma in this life time and in past lives and stays in your nervous system.
**Medical Intuitive Readings do not provide, or replace, medical diagnosis which are based on a different evaluation and treatment symptom based by Western Medicine.
EXTRAS
Losing my health at 29 years old, married with 2 small children to love and care for. I was Diagnosed with Ulcerative Colitis, Lupus, Chronic Fatigue Syndrome, Writers Disease, Scholgren Disease, Fiber Mialga. Through out my life span in Allopahtic "Western Medicine" prescribed Chemo Therapy drugs and long term steroid use to manage symptoms not cure. the Doctors last words where "This is indefinite use for your life duration" as my ill human body dying quickly,losing a unborn child not to mention my 3 NDE Near Death Experiences. With 14 years of complying to there protocol without success for a cure. I took matters in my own hands using myself as the cloth first to heal myself. At the time I never heard of Medical Intuitive and I didn't have a nutritionist to help. Looking deep within myself and uncovering the cores, root's, belifes, conditoning, damage to my aura field, mental tapes of untruths, and much more. Today of 15 years healed and well I am completely free on any of such illness and blood work shows proof. It is with great appreciation and gratitude of the those that where a catalyst in provoking my spirit and soul. I honor my human body temple, my heart and soul for the strength.
Born awaken realized of light consciousness this gifted healer and educator has an incredible Empathetic, Light Energy Healer. and intuitive scanning your whole being for core issues. From this knowing Leslieane beings her work for you.
DISCLAIMERS
These Products & Services are not intended to diagnose, treat, cure or prevent any disease. Leslieane
Copyright 2016 | Leslieane Healer of Light | All Rights Reserved |